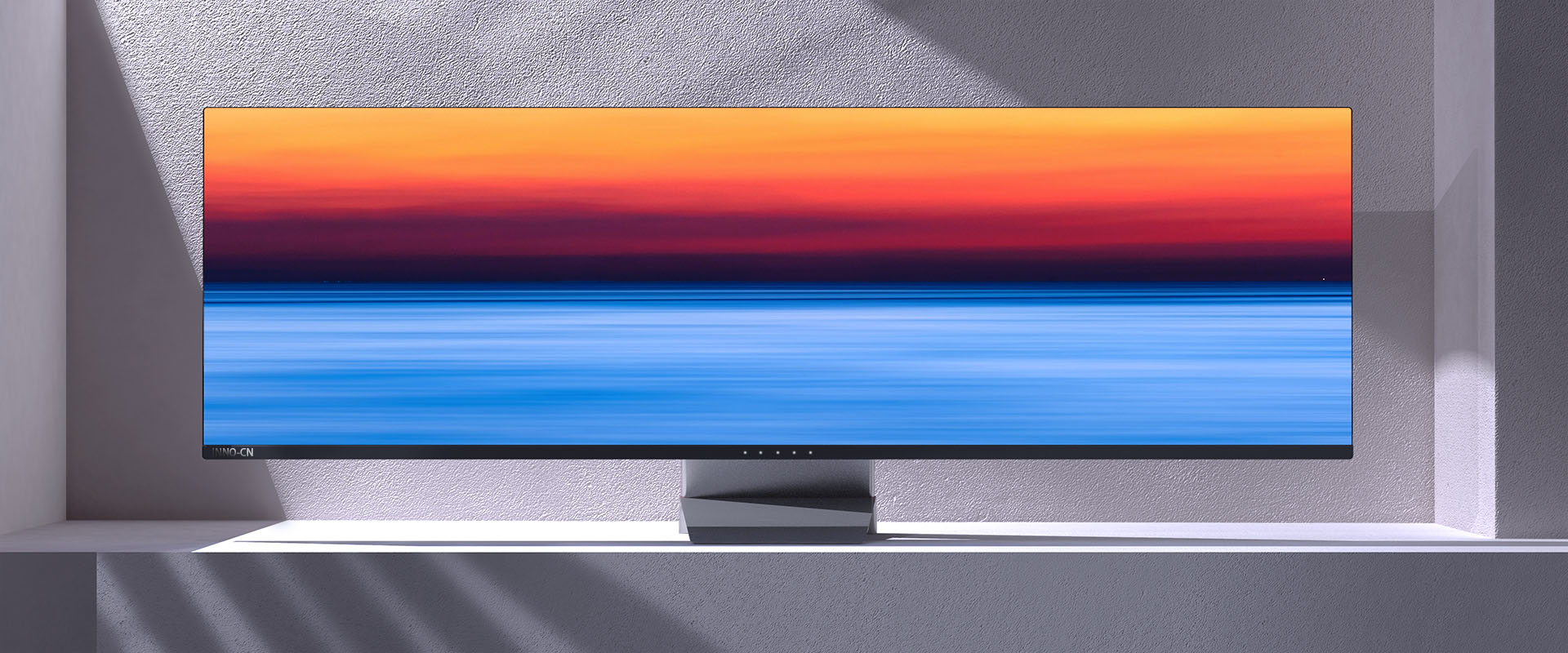 极致图形影音设计,让内容最大化。
The ultimate graphics and audio-visual design to maximize the content.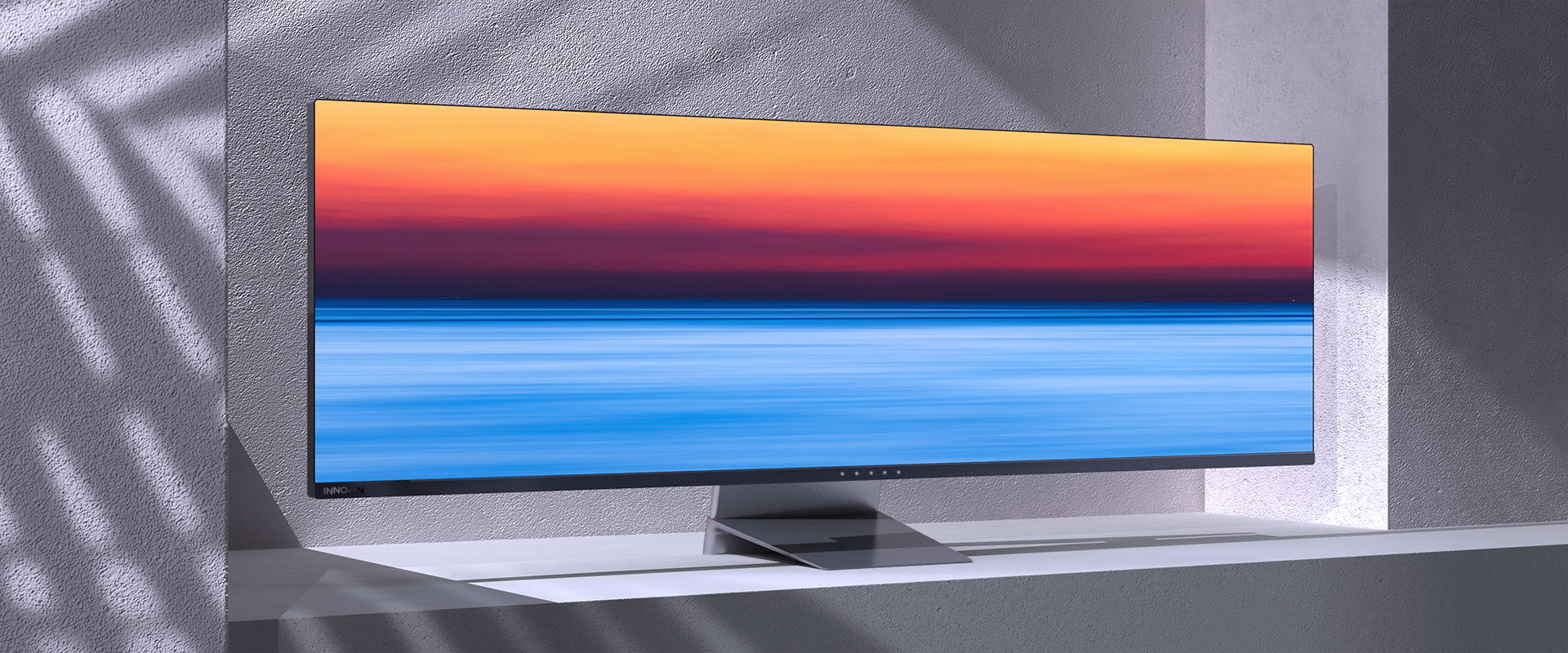 超广视角,分屏办公,最小化边框设计。
Ultra-wide viewing angle, split-screen office, minimal frame design.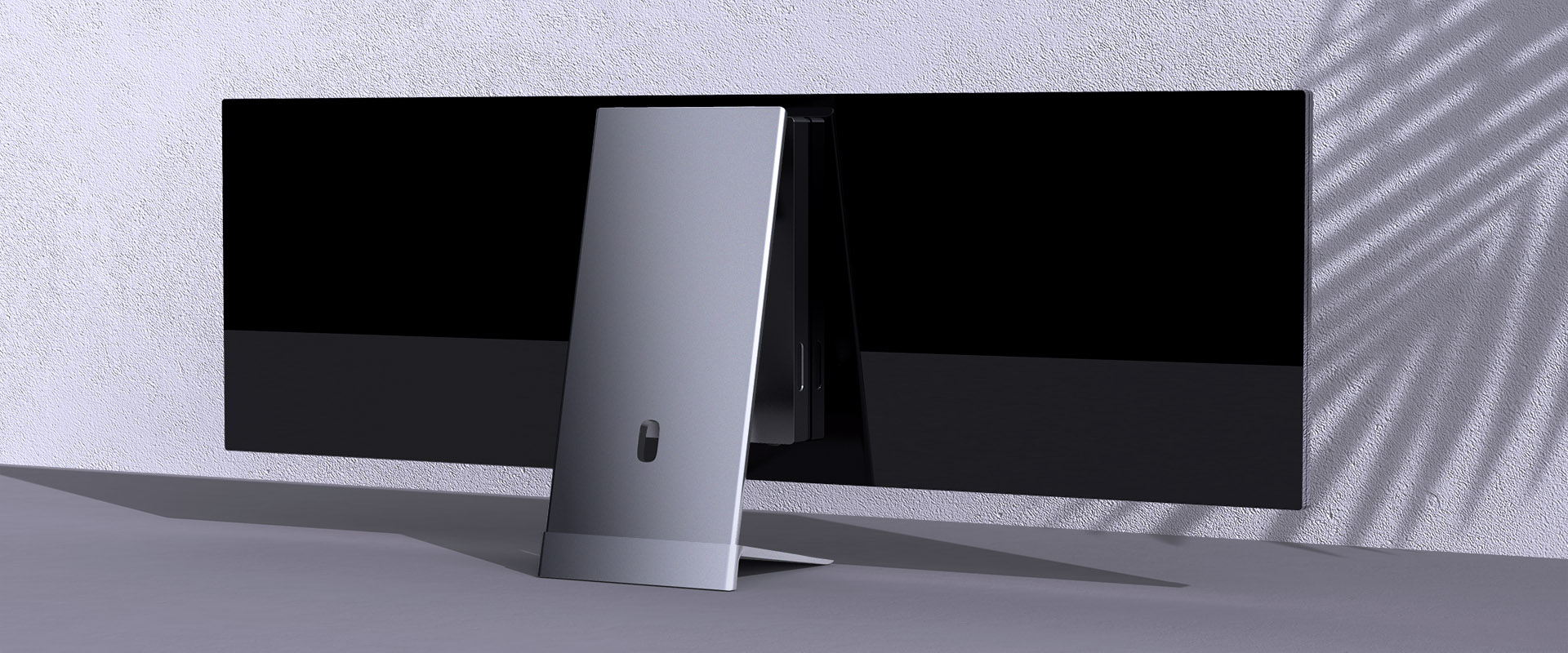 悬空式的支架设计,让产品更加灵动。利用支架的宽度遮挡住硬件盒子,让产品更加整体。
The suspended bracket design makes the product more flexible. Use the width of the bracket to cover the hardware box to make the product more integrated.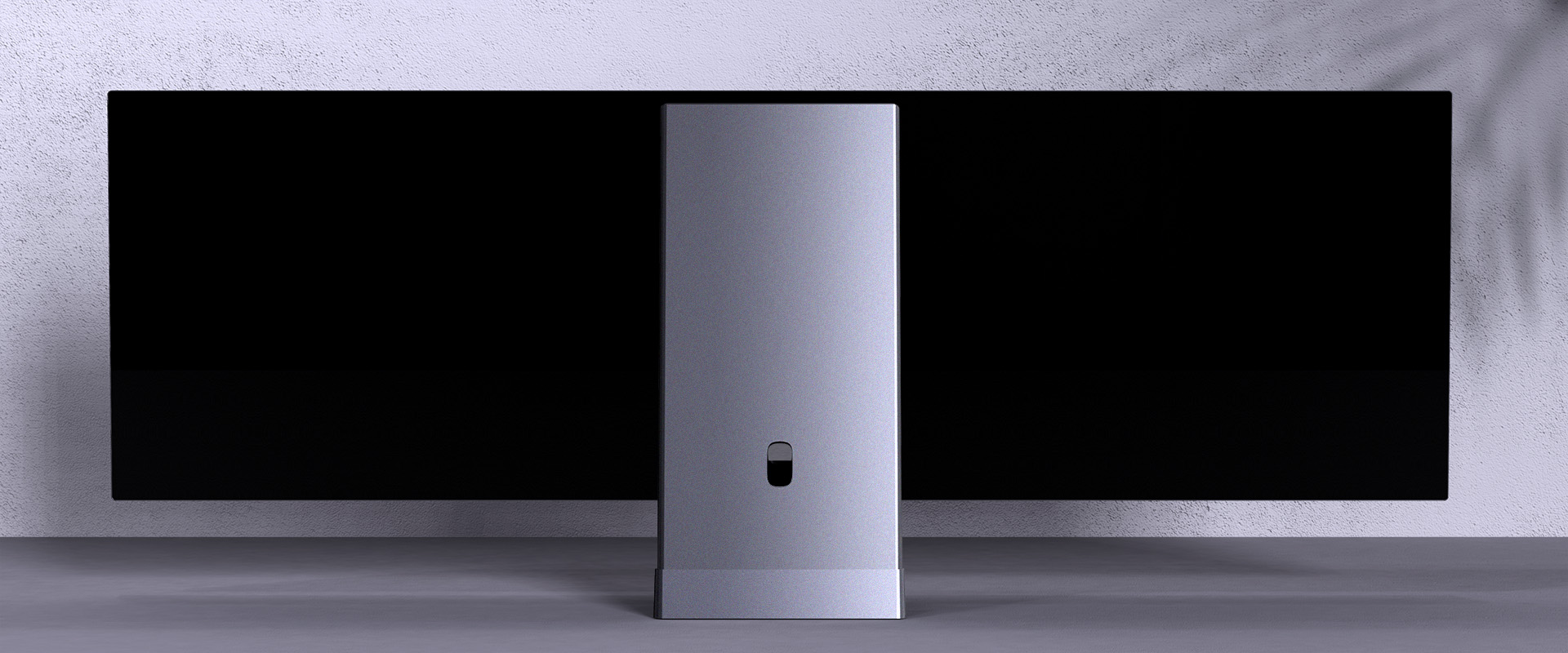 背面玻璃质感与金属支架形成极致的材质对比,提升产品价值感。
The glass texture on the back and the metal bracket form the ultimate material contrast, which enhances the value of the product.